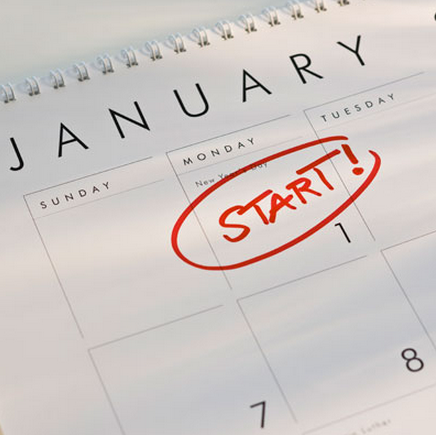 The year is almost over, and it's time to once again ponder the past 365 days. At this time of the year, we take the time to look back at the positive and negative, the highs and the lows, and look for ways to improve upon the things that we would like to change.
We took a group of men and women between the ages of 30 and 45, and asked them their New Year's resolution. We were surprised to find out that, overall, the resolutions were very basic. Below are the top 5 resolutions that were mentioned. They are what each of us probably wants to do, and 24me can help you persevere after the normal routine returns.
#1: Exercise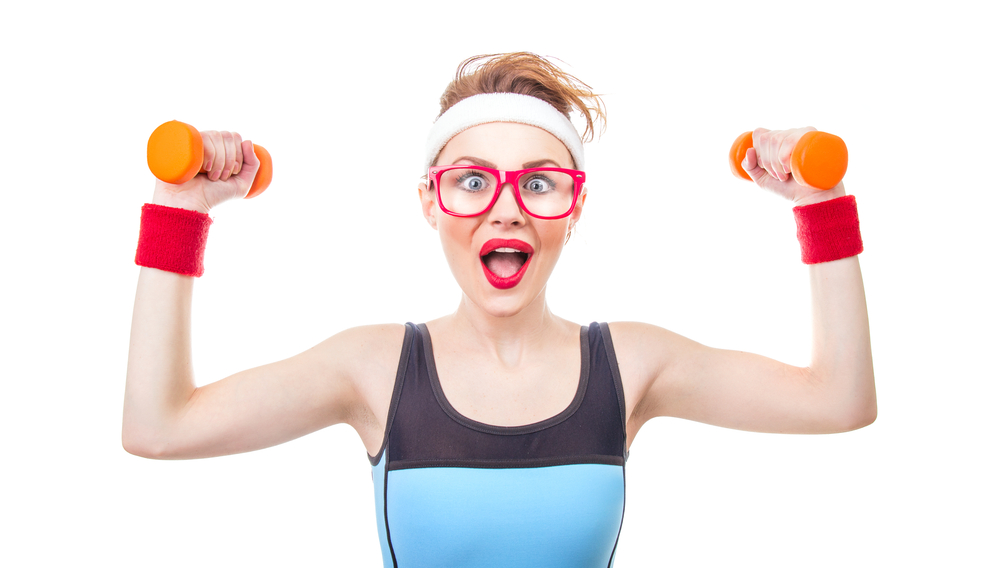 Many of the people we surveyed define themselves as lazy with regards to exercise. With busy work lives and busier home lives, going to the gym — or even out for a run — is a chore. They would much rather stay in bed on the computer, or on the couch, or be there for their kids. Leaving everything to go to the gym or out for a run — no matter how healthy everyone says it is and how much it'll help their lifestyle — is not something that people are always capable of.
Research shows that exercise is good for almost every aspect of our lives. It helps with depression by raising endorphins, increases brain activity which helps with memory, and even reduces stress. 24me is a great tool to remind you to go out for a run, or to the gym. Create a daily repeating task to go to the gym, and feel the empowerment every time you are able to swipe off the task. You can even schedule weekly zumba classes alongside running or leg workouts.
#2 Balance a checkbook
Although no one uses a checkbook anymore, with the economy at its current state it is difficult for our users to keep themselves in the black. Spending beyond their means, however unintentional, is only momentarily satisfying. Getting the bank statement in the mail: not so much.
One way to make sure to keep in the black is to know your bill payments and make them on time. 24me's My Links connects to thousands of providers and hundreds of financial institutions. Once a provider is connected, the 24me lets you know what day the bill has to be paid, and how much, already keeping a part of users' budgets balanced for them. Not only that, but users can pay their bills right from the app. With a few taps, you gain control over your bills.
#3 Spend time with loved ones
Although family and friends are the highlight of our users' lives, balancing schedules makes it difficult to find time to even talk to them on the phone, let alone visit them and spend time together.
Take the time at the beginning of the month to plan gatherings. Create an event on 24me and invite those special people. You can specify location, time, and even add a note (maybe a reminder to dress in funny hats). This way, everyone has the date booked in their calendar, and planning in advance makes sure that no double-booking happens.
But no matter how much you try, there are always those loved ones that live too far away to meet with more than once a year, if that. To express your care for them, you can use 24me's Gift Store to send a beautiful gift for any occasion: birthday, anniversary, or just because.
#4 Eat right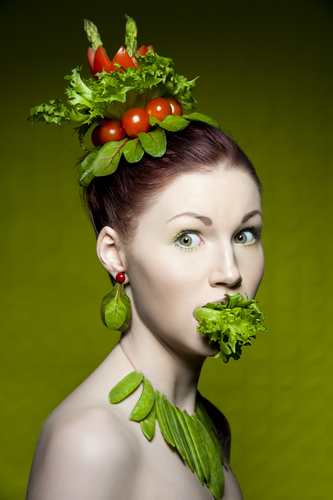 Who doesn't have a stash of candy hidden somewhere around the house? Or that urge to buy junk food instead of wholesome ingredients for a balanced meal? Many of our users face those problems every day. Eating right is a skill that is not easily acquired. It takes careful planning, holding back, and strong motivation.
One way to help is to create a shopping list beforehand. Create a "Grocery List" task, and add all the healthy things that you want to buy as notes. Sticking to a healthy list will help keep you from straying. If this isn't enough to prevent you from succumbing to your junk food cravings, share the list with a friend, and have them do the grocery shopping for you. Your roommate/partner will be able to withstand the call of the candy aisle better than you will.
#5 Never miss a birthday
People are forgetful creatures. They forget everything from where they left their sunglasses (on their heads) to what they wanted the next words out of their mouth to be. These incidents usually lead to jokes about getting old or embarrassing stories, but when that forgetfulness leads to forgetting people's birthdays, things get personal.
24me easily reminds users about their friends' birthdays. Not only can you create a yearly repeating task, but by linking to Facebook, users get a daily view of all their friends' birthdays. For a personal touch without the hassle, users can even post to their friends' walls from within the app, or celebrate by sending a beautiful gift.
If you have resolution that 24me has helped you with, we would love to know. Write them in the comments below.
Happy New 2014!