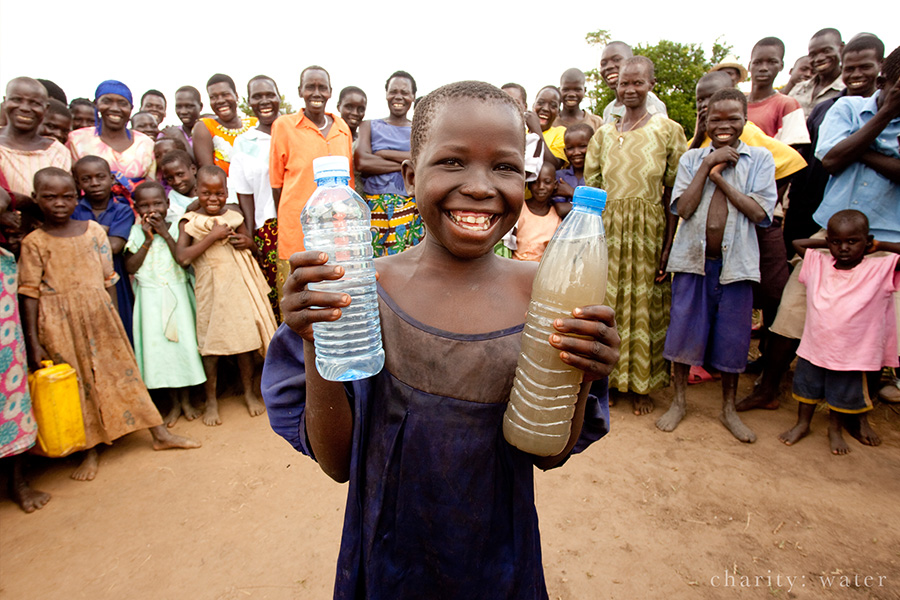 This Christmas We Are Giving to Charity.
Many of us have no idea what it's like to be thirsty. We have plenty of water to drink — even the water in our toilets is clean!
But many people around the world don't have that luxury. Every day, 5,000 kids die from water-related illnesses before they reach their fifth birthday. But it doesn't have to be that way. There are simple solutions like drilled wells, spring protections and BioSand Filters that help provide clean water to communities around the world.
Christmas is a time for giving, and we decided to help Charity:Water build these types of projects around the world, and we need your help.
Starting Today – December 16th until December 31st 2013:
Profits from Gifts you buy through 24me will be donated to Charity:Water. 
100% of the money will be used to build clean water projects.
Help us give clean water to people around the world.
Read our blog about 24me gifts.
Happy Holidays!
The 24me team