It is often very difficult to keep track of all the gifts you have to send during the Holiday season. Close friends, distant relatives, they all blur together into an endless cycle of checking and re-checking your Christmas list, making sure nobody ends up neglected.
Well, 24me has got you covered. We have added stunning new gifts* in multiple categories. Send delectable wines to your friend in Florida, gorgeous flowers to your aunt in Oklahoma, delicious chocolates to your colleague from work, or enticing gift baskets to anyone in the U.S. You can wrap up your Christmas shopping without leaving the couch!
How can you do that?
1)  Go to the Task or Calendar view, and tap on the plus button on the top left side. Choose the gift icon. Your contact list will open immediately.
2)  Choose your loved one from the list, or type their name. A new gift task is created.
3)  After tapping on the gift button, you will be directed to the 24me gift market, where you can choose from the wide selection of beautiful gifts.
4)  Pick the perfect gift from a variety of wines, chocolates, flowers, gift cards, and greeting cards.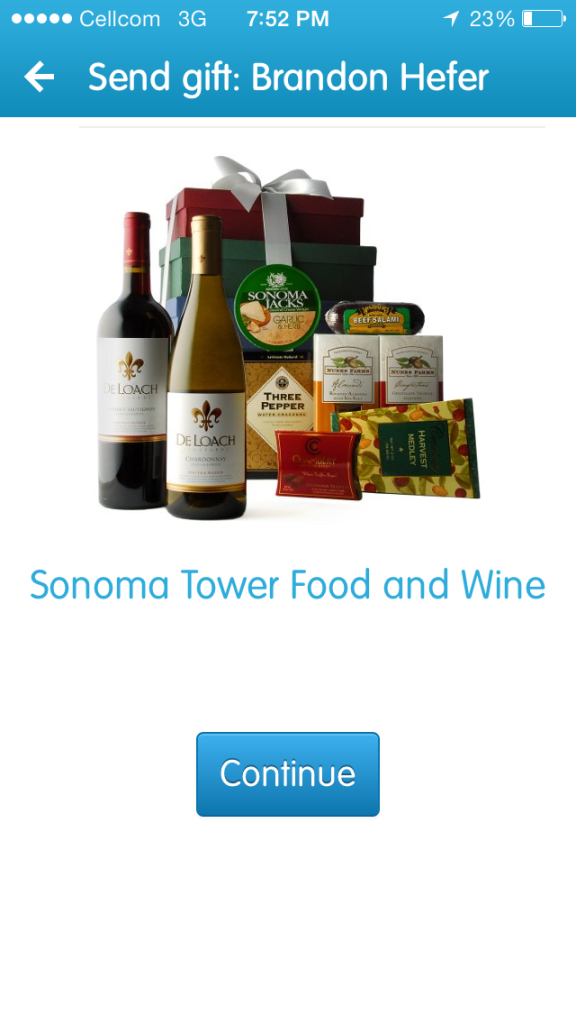 5)  Schedule the date on which the gift should be sent.
6)  Craft a personal message
7)  Insert the recipient's address
8)  Choose your method of payment: Credit/Debit card or PayPal
9)  Enter the account details and send the gift!
The task be struck through as completed Automatically.
10)  Sit back and take the time to relax. You deserve it after all the energy you wasted 🙂
Watch our video of how to send real gifts with 24me: http://bit.ly/1b7M6hu
* Gifts are available in the US only.