Hey everyone!
A quick note to let you know that we've released a new version today for iPhone – 24me version 2.2.0
One of the big highlights of this version is the ability to Select Calendars. You simply go to Advanced Settings and under "Visible Calendars" choose which of the calendars you want to use with 24me.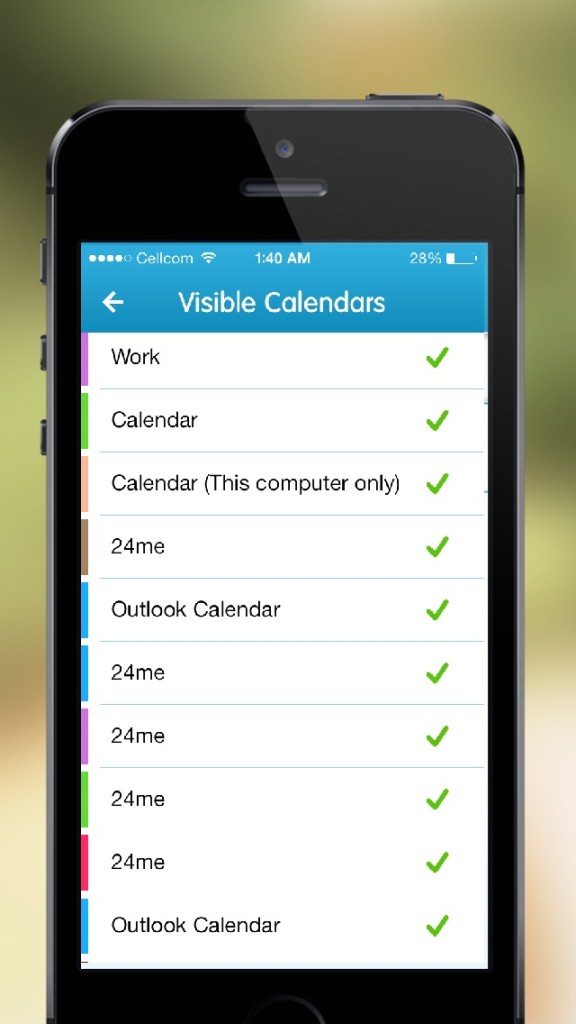 Another great thing is that we have for you is that 24me is now fully compliant with iOS 7, with a new refreshed look.
Last but not least, the new version fully supports Dutch and French (alongside the currently available English, Portuguese, Spanish, and Russian).
Get the new version here: http://bit.ly/17YsC1s
We hope you enjoy this latest version.
Let us know what you think in comments below.
Thanks,
The 24me team.