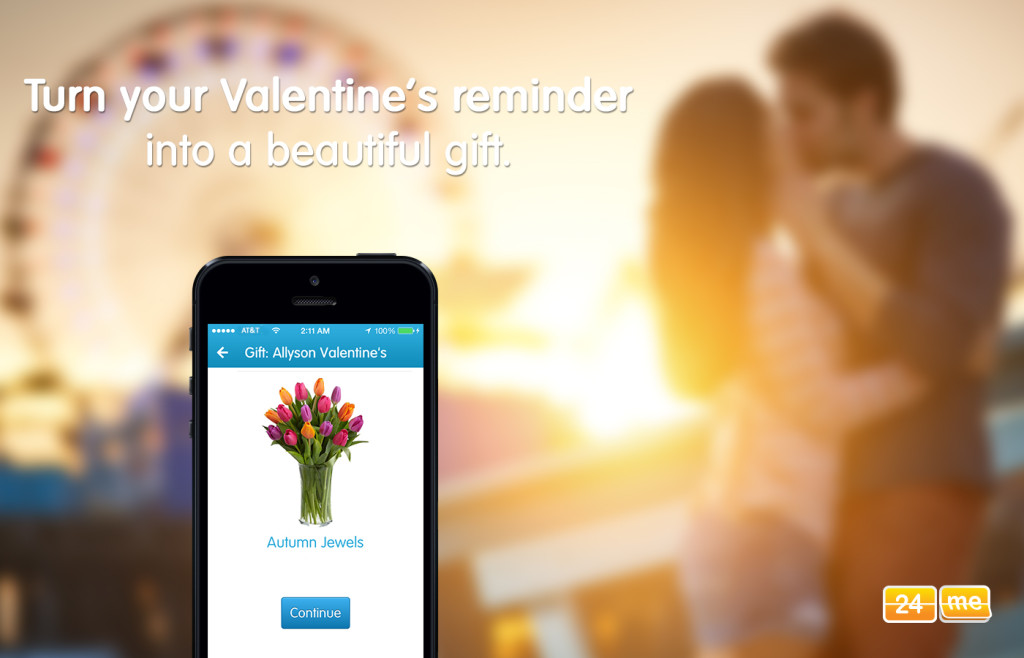 Did you know that with 24me you can send beautiful gifts to your loved one, right from your task list, with just one tap?
Send delectable wines, gorgeous flowers, delicious chocolates, or enticing gift baskets to your loved one without leaving your chair!
Watch our vine movie on how to do it: http://bit.ly/1fWCudt
Or follow the steps:
1)  Go to the Task or Calendar view, and tap on the plus button on the top left side. Choose the gift icon. Your contact list will open immediately.
2)  Choose your loved one from the list, or type their name. A new gift task is created.
3)  After tapping on the gift button, you will be directed to the 24me gift market, where you can choose from the wide selection of beautiful gifts.
4)  Pick the perfect gift from a variety of wines, chocolates, flowers, gift cards, and greeting cards.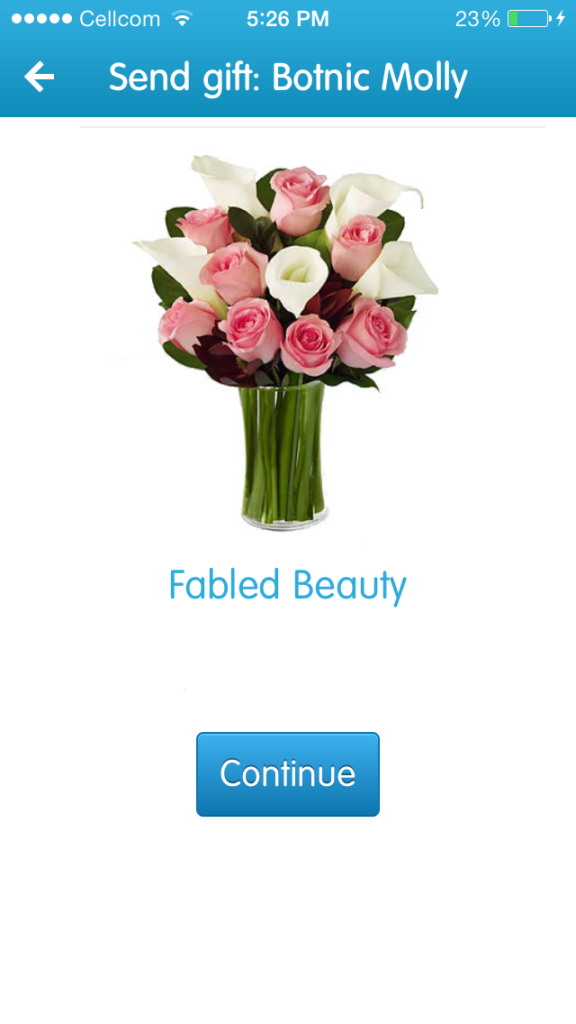 5)  Schedule the date on which the gift should be sent.
6)  Craft a personal message
7)  Insert the recipient's address
8)  Choose your method of payment: Credit/Debit card or PayPal
9)  Enter the account details and send to your loved one
10) Expect  a Really Happy Valentine's Day!
Watch our full video of how to send real gifts with 24me: http://bit.ly/1b7M6hu
* Gifts are available in the US only.