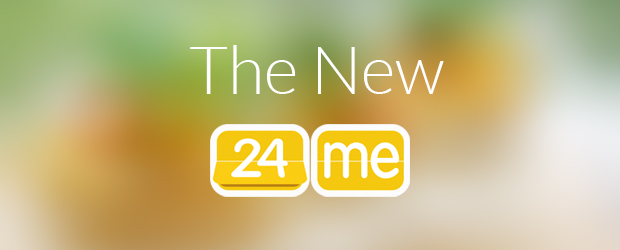 We are excited to release "The New 24me", which is available now on the App Store for you to download. This is by far, our most advanced version to date.
Here's What You Get When You Download The New 24me:
New Design: We have completely upgraded 24me with a whole new design, with beautiful thin icons. And we are excited to bring a little feminism to the "invite" icons. As a company who promotes gender equality, we decided that this is how our new invite icon is going to look: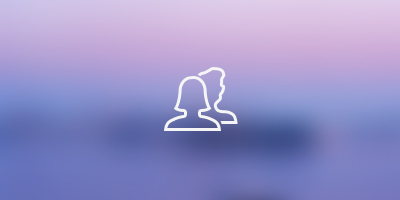 Upgrades To Time Management:

Second reminder – You can now add another reminder to any task, note, or calendar event.
Choose between 1 and 5 minutes interval for reminders and events time.
Set any reminder time that you choose instead of the default 'x time before'.
Single Touch Conference Call Dialing – We know how busy you are, and it's always that call, that starts when you're on the go. Having to remember the dial-in number and the passcode to register is pretty time intensive and rather inconvenient when on the road. For that we have added Automatic code dialing – allowing you to add the conference call and the passcode number on the meeting, making it easier to manage conference calls.  How to do it? pretty easy: in the location tab of the meeting put the conference call number, add comma and add the passcode number.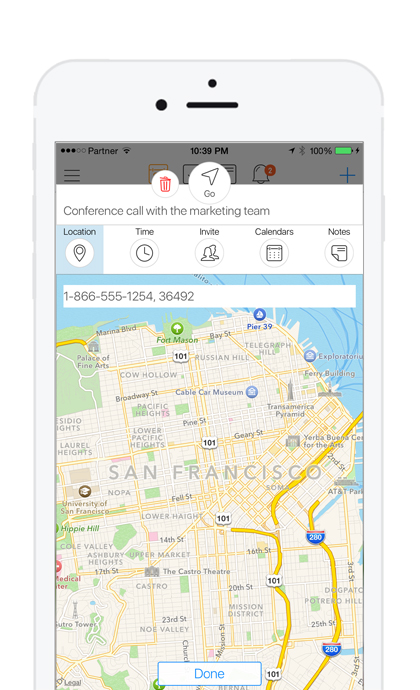 Import Contact Addresses Into Meeting: It's now easier to schedule meetings with your contacts. Once choosing your contact, 24me will ask whether  you want to use your contact's address.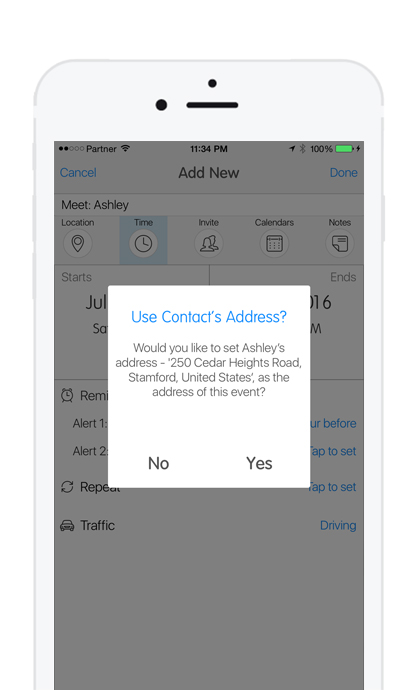 New 24me Premium 
We grouped together many advanced

featur

es for those who want to be super PROductive. Some features are included free to our existing users. Here are only few:

Customize Label Colors  – set your on color for labels. 24me will use that color on the main screen next to each item.
Customize Font  – choose font size and weight.
Nag alerts – want to make sure you don't miss specific tasks? With Nag alerts you keep getting reminders for important tasks until you actively confirm.
New Reminders Sounds – Many new unique sounds that you could choose for your reminders (Coming Next Update).
As Always, we would love to hear from you. Leave us your comments below and let us know what you think about the new 24me!
Thank you,
The 24me Team.