Happy Mother's Day to all the Super Women out there!
We at 24me know they are constantly running around to make sure that our lives are as easy as possible. With all the love they give us, it's only fair that on this special day we give them a little something special in return.
Share your love to mom. Take a picture of your mom's favorite recipe using 24me Notes, or any great moment taken with your mom which you can upload to your 24me Calendar. Share it with us using: "Celebrating #MothersDay with 24me".
How To Do It:
1) Notes:
Go to the 'Notes' screen by tapping on the top bar.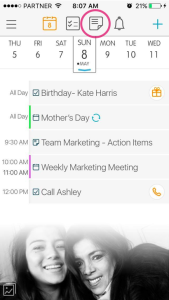 Tap the "+" symbol located on the upper right corner .

Write your note, add an image, and press 'Done'.
2) Calendar:
Switch from 'Day View' to 'List View' by tapping the menu bar on the left top.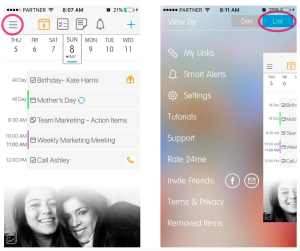 Tap on the image icon located on the downward left corner.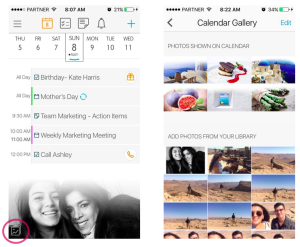 Choose the image from the gallery, position and rotate it, and press 'Done'.
Make your mom feel like the most special person! Celebrating #MothersDay with 24me.