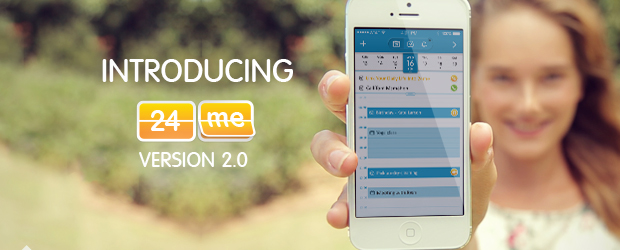 We are excited to announce 24me Version 2.0 – Our Smart Calendar and Automatic Task Manager – UNITED!
24me Version 2.0 introduces a single place to manage all your calendars and tasks in a very simple and easy way. No more switching between different apps trying to understand what comes next. We believe that you deserve to have one place to organize everything about your schedule.
With a new clean design, you can enjoy the simplicity 24me offers.
Check out our video and be the first to try it out (100% free!)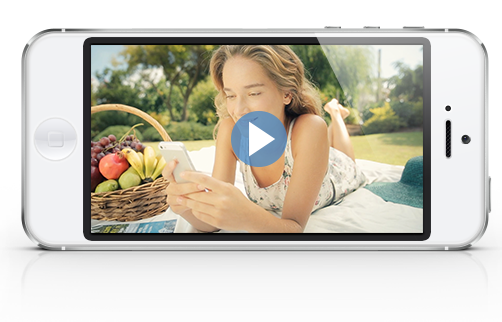 New Calendar, Fully Integrated with the Automatic Task Manager (also syncs with iOS Reminders)
We believe that Tasks and Events should live in one place, giving you the ability to better control your schedule. You can see your tasks in your calendar, or switch to the "Task" view to see only your tasks. Tasks has a one-tap completion button allowing you to complete it is seconds. You can also sync your iOS Reminders, and your Outlook Tasks and get everything organized with 24me.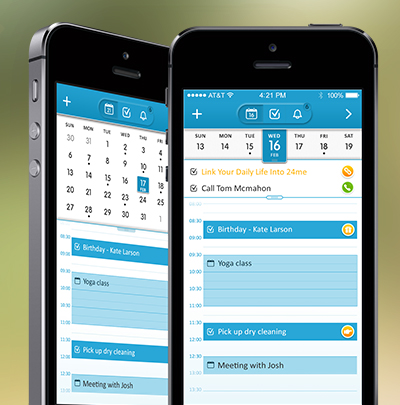 One Tap to Get Things Done
Get a full view of your meetings from your different calendars. All-day tasks and events are presented at the top. Tasks with due time will show up in the relevant time slot in your schedule. You can now Pay Bills, Outsource Errands, Send Gifts, Greet Friends, Navigate to your next meeting and much more – all with just a single tap.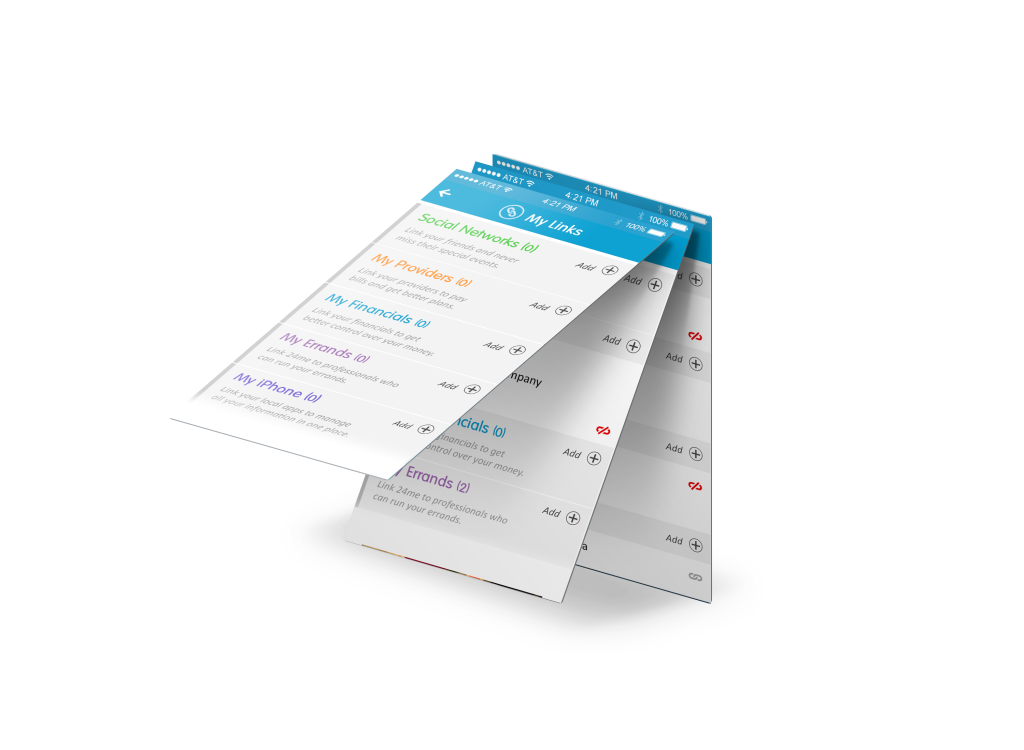 24me Will Tell You What's Next
For every meeting you will see a map with your target destination with a street view, the time required for travel and navigation options. With one tap on the "Go" button, 24me will automatically activate your preferred navigation app (Google maps, Apple Maps or Waze), so you can navigate directly from your Calendar.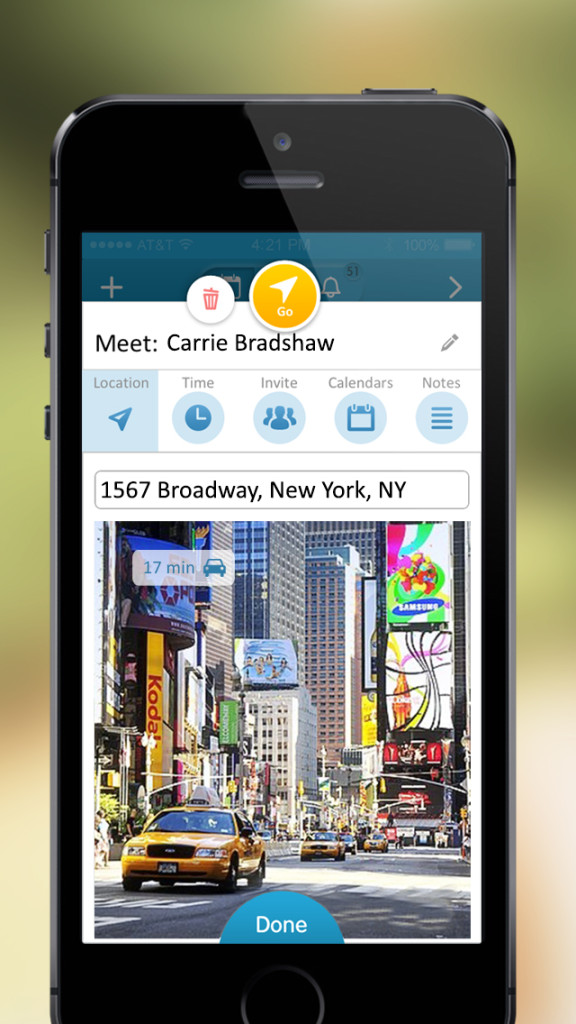 To learn more, check out the Tutorial of version 2.0 and see how you can get the best out of your 24me.
Thanks for using 24me!
The 24me team