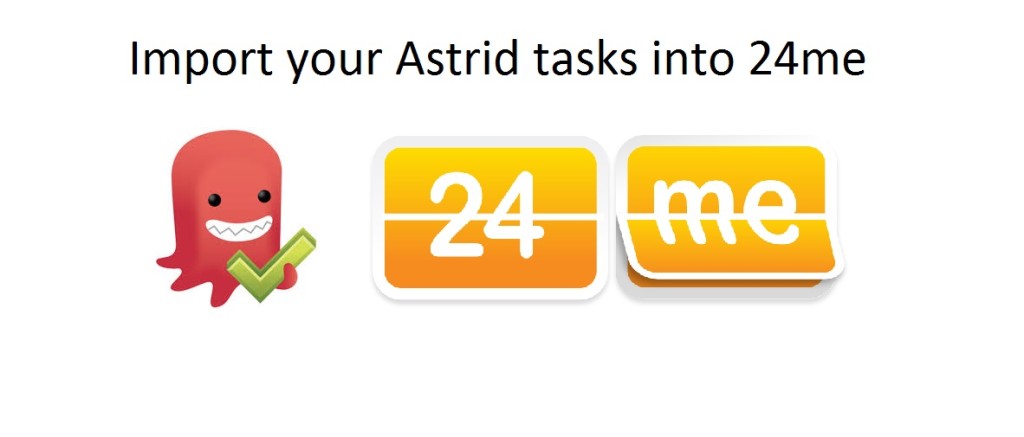 Farewell Astrid…Wishing you a great future at Yahoo!
Recommended by Astrid team as one of  the applications that allow you to easily import your data –  24me is here to help!
In just three steps, you can import all your tasks directly into 24me.
Click here to watch our video on how to migrate your data.
Go to: http://www.twentyfour.me/astrid and keep being super productive!
Thanks,
The 24me team.