We've been working hard the past few weeks on building something exciting and big. And as always, we are keeping in mind how an ultimate personal assistant can help you with your daily routine. So It's time today to tell you what we were up to!
We are announcing today two major updates for both our Android and our iPhone versions!  
New iPhone Version: Micro-Gifting, 3D Touch
We are happy to introduce today a new addition to our iPhone version –  24me: Micro-Gifting –  a new way to send beautiful gifts from your calendar. 
This beautiful gift market, available with a tap on your calendar, is powered by Jifiti, and available now in the U.S and will gradually roll out in other territories. It has over 100 gift items in each category from leading retailers. You will start noticing a gift button ? next to special events on your calendar. With only one tap, you can choose any gift you would like, and schedule when it will be sent. 24me will take care of the rest!
Click to watch the video: How 24me Micro-Gifting works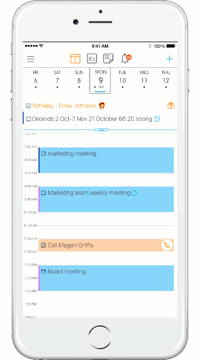 You can also add a gift task by simply marking it as a gift task, and assigning the relevant contact.
Here is a flow of adding a gift task: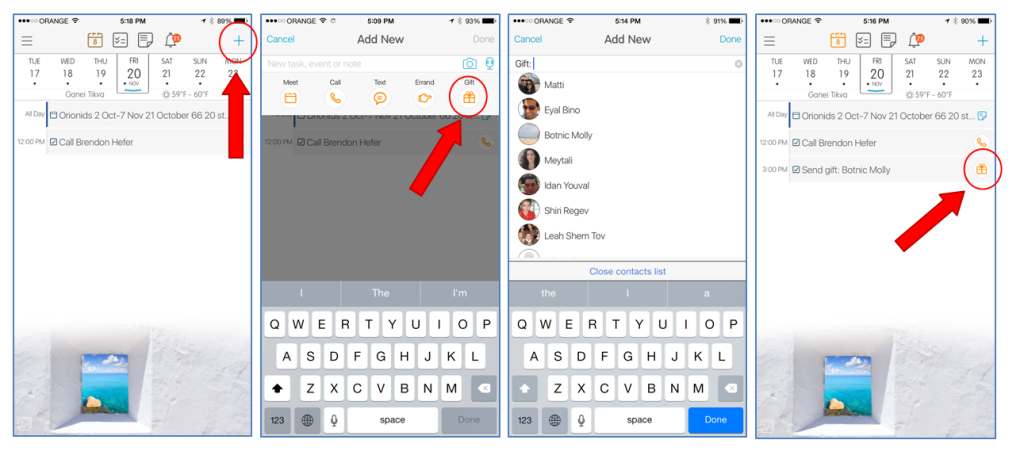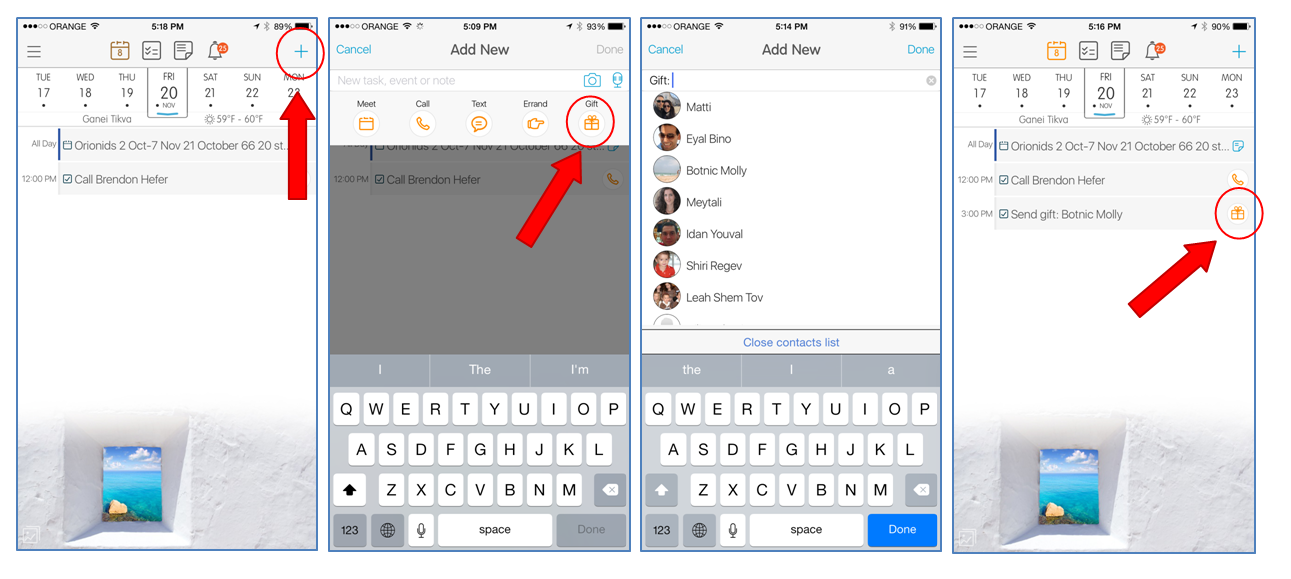 Here is a Flow showing how to use 24me's gift button: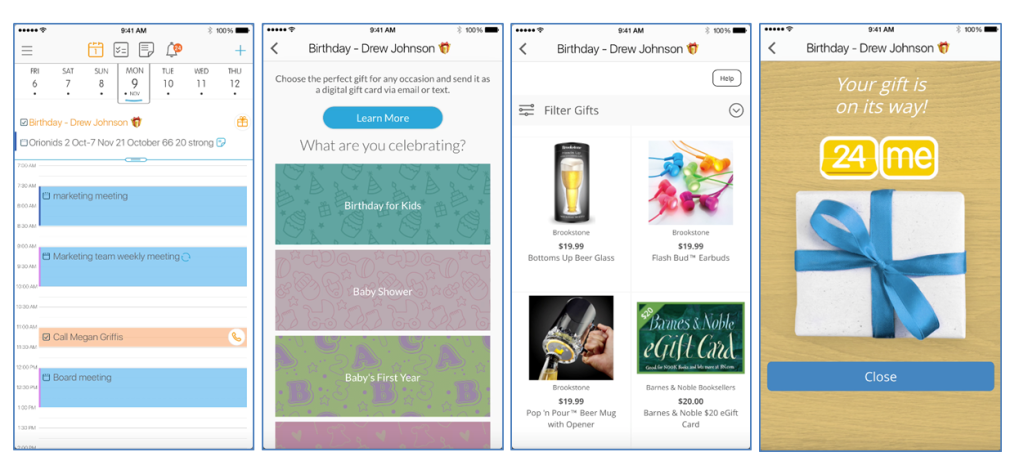 Another productivity booster added to this version is 3D touch: add a calendar event, task or note from the app icon on your home-screen. Capturing your stuff has never been so easy!
New Android Version With Full Calendar Support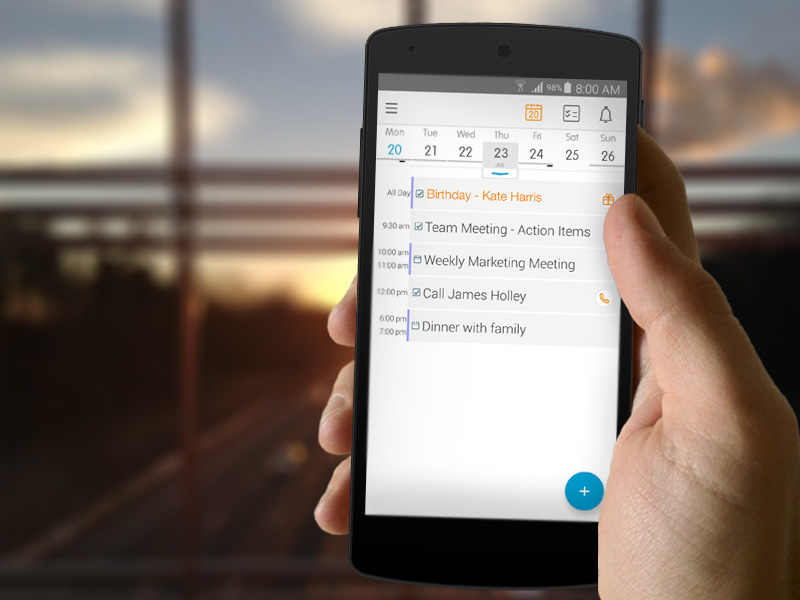 Some exciting news to our friends with Android devices: We officially released today 24me 2.0 for Android  – adding a full calendar to 24me.
The new version of 24me merges a smart, predictive calendar with its automatic to-do list to produce one proactive management tool.
The new Android version of 24me includes:
Integration with the user's different calendars including Google Calendar, Outlook exchange and Yahoo calendar.
One unified view of both meetings and tasks. Tasks with due date and time will be shown on the daily calendar.
Worldwide links. Now Android users all over the world can link their providers and financials to 24me.
Google maps integration
Smart Alerts, which include automated daily agendas, missed call notifications, and weather alerts
Thank you for pushing us to make a better app, for getting involved and asking questions, for sending suggestions and helping in shaping 24me for what it is today.
We would be happy if you could leave your comments below.
Thank you!
The 24me team.