24me is your smart personal assistant that unifies calendar, to-do list, notes and personal accounts. It helps you manage your schedule and keeps you on top of things. 24me automatically tells you what's coming up next and provides you with personalized notifications to keep you on top of things so you could focus on what matters most.
One Place For All Your Calendars, Tasks, Notes and Personal Accounts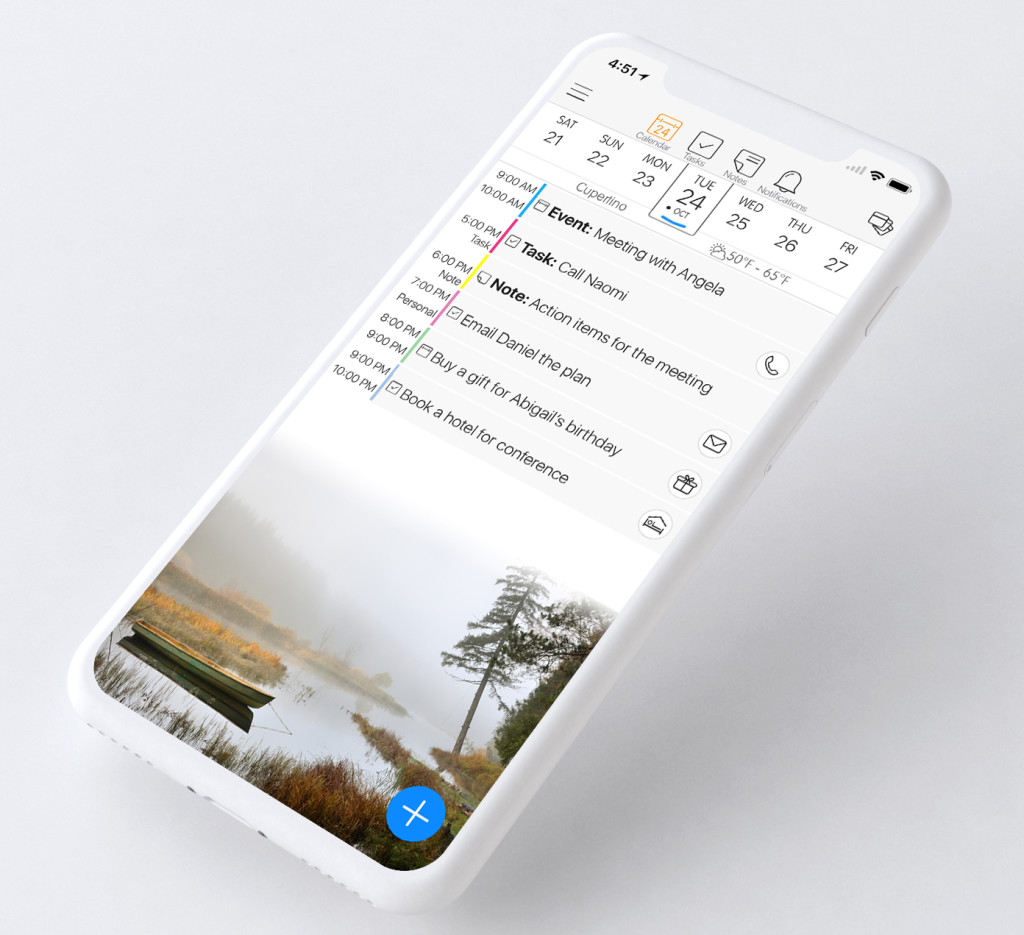 Your events, tasks, notes and real life accounts all fully synced appear on your calendar. No need to use multiple apps to get a sense of what's happening next. 24me provides a very simple and organized way for you to navigate throughout the day.
To add an item, tap the + button on the bottom right of the screen. Then add your event, task or note and tap the 'Add' button on the top right of the screen. The newly created item will appear on your current screen and on your calendar.

Works With Various Calendars 
24me integrates to Google Calendar, Microsoft Outlook, Microsoft Exchange, Yahoo! Calendar, Apple iCal and many more. No need to put usernames and passwords. Just login and it's all set up for you. 24me provides Day view, List View and Month view, so you can choose the best way to use it.
Adding Calendar Accounts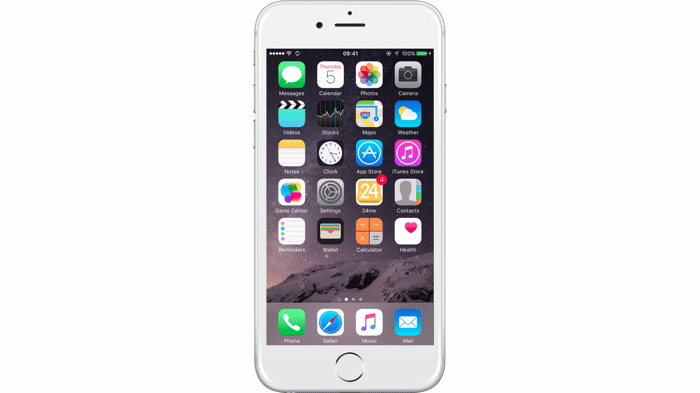 24me syncs with any calendar account you have on your device, so if you want to add another calendar account:
Go to your iPhone's Settings.

Tap on: 'Mail, Contacts, Calendars'.

Tap on 'Add Account'.

Select your account from the options below, and put your email and add the password associated with this account.

Once you set your account, go back to 24me, which is now synced automatically with your new calendar account.
Automatically Completes Tasks And Errands
With a tap of a button you can: Pay bills, send gifts for events, post greetings, call, text and email.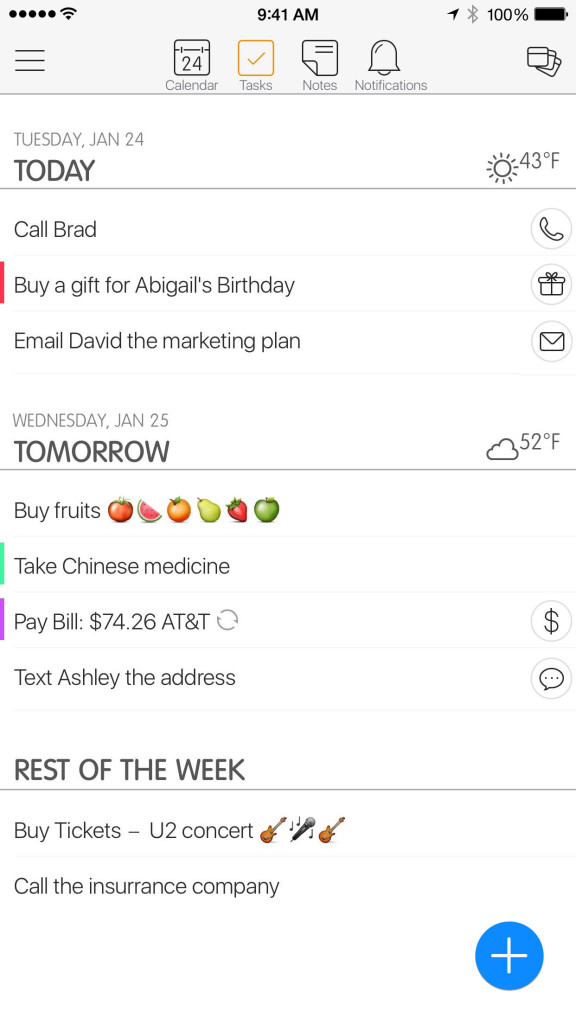 Share Together
Shares events, tasks, reminders and notes with your family and friends with real time sync between all participants.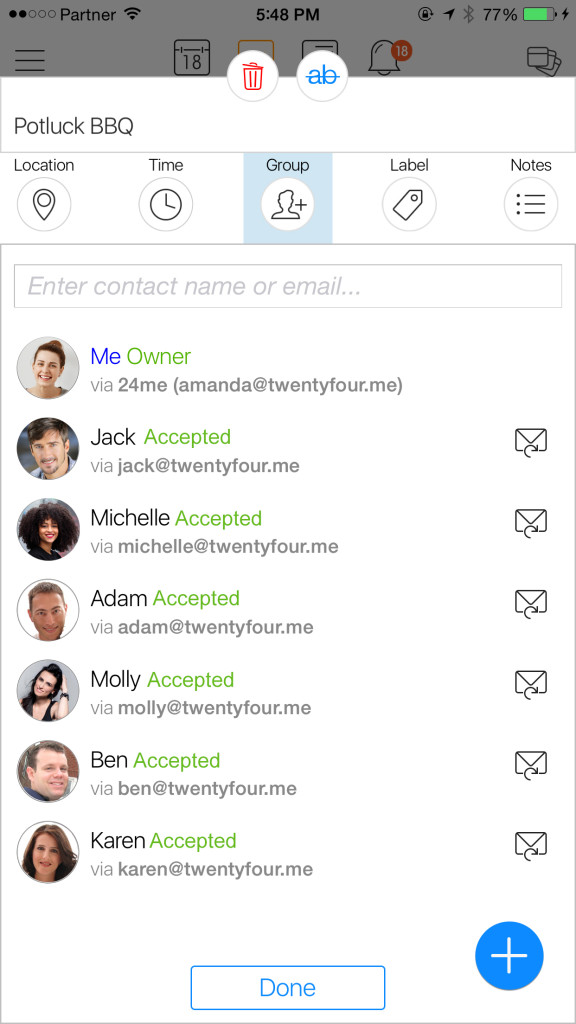 Smart Alerts For Events, Tasks, And Notes
24me allows you to easily keep track of your busy schedule. With smart alerts for your daily agenda, time to leave for meetings based on traffic and weather, 24me keeps you up to date so you never miss an important event, no matter how busy you get.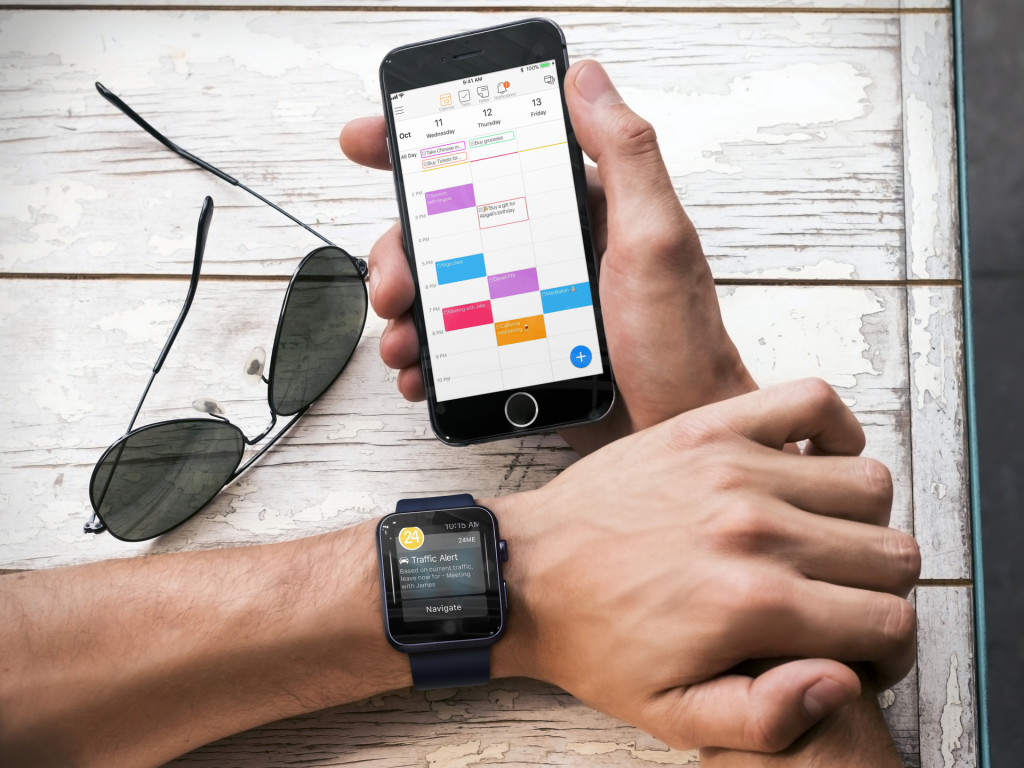 Calendar Views And Return To Today's Date 
24me is one of the easiest ways to keep track of all the moving parts in your life, from meetings to attend to birthdays to celebrate. The default view on the iPad is week view and on iPhone it is list view. Sometimes you want to check on things further out in your schedule, so you may want to change your calendar view. 24me has 5 different views so you can check out what's coming up in the next month, week, 3-Days, day with the option of viewing it in list view. To return to today's date, tap on the Calendar icon on the top bar and it will bring you back to today's date.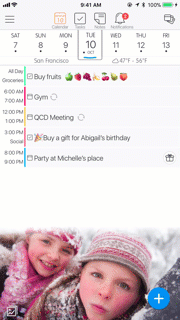 Want To See More?
How do you use 24me? Is it an essential part of your daily routine? Let us know in the comments below!
Thanks,
The 24me Team.