Do you feel that heat? Summer is finally upon us.
As we enter July, the hectic process for your July 4th Independence Day event is underway with full speed planning. Whether you're thinking about having a BBQ, watching fireworks, listening to good music, or enjoying the company of your loving friends and family, you must make sure you're organized each step of the way.
Planning a July 4th event takes more energy and time than you realize. Who's hosting this year? What's on the menu? Who's invited? The list could go on and on.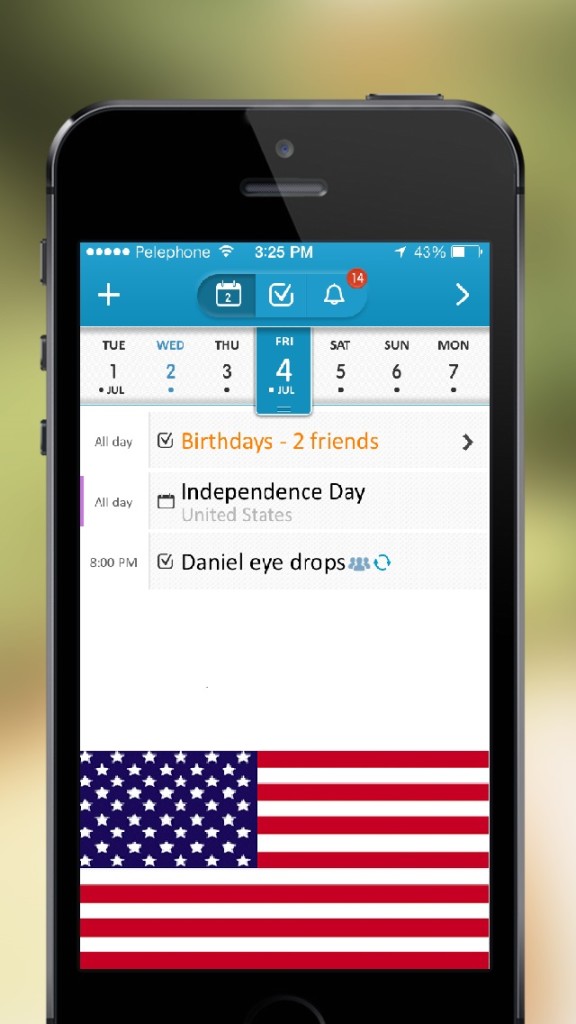 This year, 24me can help to solve all your problems and make your day run smoothly and be stress free. 24me is a smart and automatic calendar and to-do list app that acts as a personal assistant right at your fingertips. It will make your life more organized and coordinated. Here are some of the cool features offered by 24me that can help you plan the perfect event.
1) Check your calendar
The 24me calendar is unique because it automatically generates your scheduled events from each of your calendars and from your real life accounts. If someone at work invited to a meeting in advance, and you forgot to put it on your calendar, you no longer need to worry because the meeting was put on your calendar automatically. If you want to schedule your BBQ around the time of your local fireworks, you can simply do this using the calendar. 24me presents your free time, comparing each of your calendars, whether its Google calendar, outlook, or Yahoo!- all your events are in one place! Check to see what times you're free this weekend and schedule your event as soon as possible.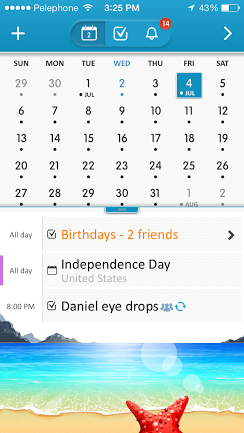 2) Create an Event and Share it with friends
Create your event in advance, be it a BBQ or trip to the park or beach. Once the event is created, setting a time and date, with one simple click you can invite all your guests through your contacts. The app will send a message to your friends and will save the event on their calendars as well so no one risks forgetting about the exciting plans.
3) Create a Task List
There are many necessary steps which must be completed in preparation for your event. To make everything easier, write each of the steps down as a task you must complete. Within each task, you have the ability to write notes. Then, these tasks can be shared with friends. This allows you to divide up tasks so that everyone can contribute to the event, and you will not need to do everything yourself. If you do not have time to complete these tasks yourself, you can outsource your errand and a certified Task Rabbit professional will do that for you. This can be used for a variety of services ranging from pickup and delivery to cleaning and other administrative and annoying tasks. When sharing tasks you can also add notes or photos so everyone is on the same page with ideas.
4) Informs you when to leave
On the day of the event, there is definitely going to be a lot of traffic. If you put the reminder on you calendar with the location, 24me will inform you about the right time to leave based on traffic.
Overall, 24me is the perfect app for planning and organizing your Independence Day event as well as future events and tasks. 24me manages your life so that you are organized and never miss a step.
Happy July 4th!
Written by Amanda Herman, student at University of Maryland, studying Accounting