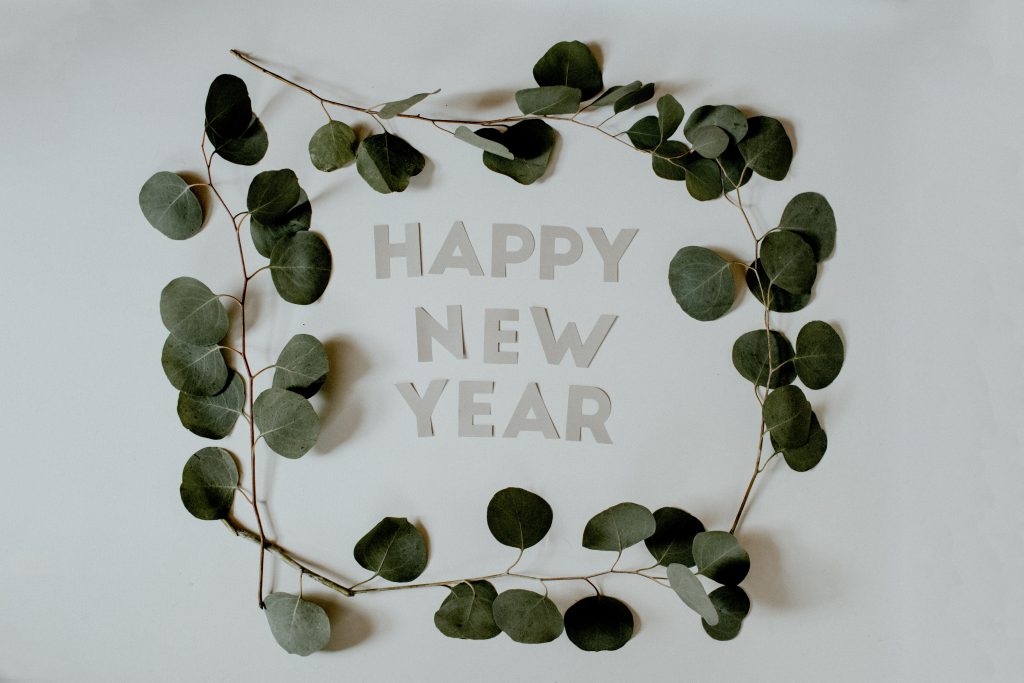 2021 has been productive, inspiring and full of achievements. But it also brought challenges dealing with Covid-19, keeping social distancing, working from home, and taking care of our families. We hope you made the most out of it, and that you're ready towards 2022. 
A new year is a promise for a fresh start. It's our goal here at 24me to help you fulfill this promise. So to boost your productivity in the new year, and to make life simpler, we are releasing today a major version of 24me. This new version, which is available to download on the App Store, was made especially for the new year –  with more than 30 new features to get organized and be on top of your new year's resolutions. 
Here are the main new features you get when you download the new 24me for the New Year:
– Keeper: keep websites you visit as tasks in 24me 
You are probably getting so many notifications throughout the day. They might be about interesting articles that you don't have the time to read at that moment, or about a website with information you might need for a future project. This is what 24me's Keeper is for: a new way to keep websites as tasks in 24me. Adding the power of 24me tasks to Keeper gives you the option to set a reminder for the right time to visit that website. Furthermore, you can use 24me labels to label those keeper tasks, and organize them into different topics. We believe that Keeper will allow you to be super organized in the coming year. 
.
– Set reminders for specific calendar accounts
You have been asking for this feature for quite some time. With the new version of 24me you can choose which calendar account to get reminders for. That will allow you to be more focused and have better control over your schedule and your reminders. Enabling this features is done via 24me Menu > Visible Calendars.
.
– Set the default duration for calendar events 
Some people love to set one hour meetings, some prefer 45 minutes and others like to keep it short and up to 20 minutes. We already know that every one of you has different habits and different preferences for how to manage time. For better ease-of-use we added the ability to configure the default duration for calendar events. Enabling this features is done via 24me Settings > Default event duration.
.
– Hide/Show tasks on the calendar 
Another feature for customization and enhanced organization is the ability to define whether to show tasks on the calendar. If you want the calendar screen to show only events, you can do so with the newest 24me version. Tasks are always presented on the Tasks screen. Enabling this features is done via 24me Settings > Show tasks on calendar.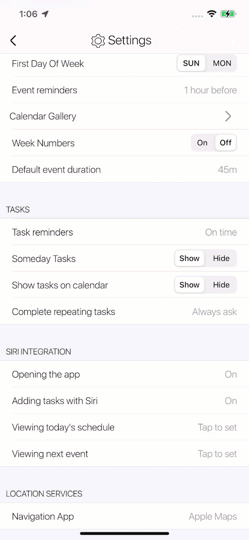 .
– Customize repeated events
We are making our support for recurrence even more robust. With this new version you are able to set a weekly recurrence on events, and choose on which days of the week to have the event repeat. For example, you can set a recurring event to repeat every three weeks on Mondays and Wednesdays. 
.
– Add multiple labels to tasks
 We know that there are tasks that can be part of multiple projects. That's why we've added the ability to add multiple labels to tasks. For example, "Buy groceries" can be labeled with: 'household errands', and 'shoppings'. Then, once you are using the Label mode on the Tasks screen, you will see that task under both those labels.
.
– Split screen support for iPads
We added the ability to use split screens on iPads to enhance your productivity. You can now use 24me together with another app, side by side.
We believe 2022 is going to be a wonderful year. We wish you all to become even more focused, keep the resolutions you had promised yourself at the beginning of the year, build healthy habits, and stay on top of things. We will keep improving 24me to provide you with the best personal assistant experience. 
Wishing you and your families a happy new and productive 2022 ??
With Love ❤️
The 24me team.