? ? Welcome iOS 12!
24me is live on the App Store supporting Siri Shortcuts and Interactions on Interactive Notifications!
It is one of the first apps supporting the newest iOS 12, allowing you to enjoy the advancements Apple brings in the latest operating system. With the new iOS 12, 24me integrates even more with Siri, so you can get things done even more quickly and on the go using your voice. It also helps accomplish things more easily, with interactive notifications that are now not just reminders, but also a place for you to arrange your schedule and mark things as Done!
24me with Siri Shortcuts
24me gets a boost of productivity now that it can integrate with Apple's Assistant, Siri. 24me brings all the power and elegance of a smart assistant which provides one place for your schedule: calendar, tasks, notes, personal accounts and iPhone Reminders. It creates a timeline of your personal schedule for the day, with personalized notifications about the things you care about most. 24me helps you be more productive and efficient so you get more out of every moment.
Today's schedule
With the new Siri shortcuts, you can check your schedule for today with the help of Siri and without opening 24me.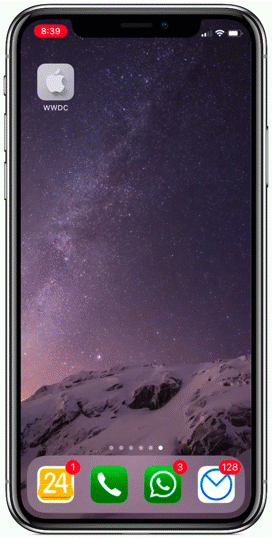 What's next on your schedule
You can see what's next on your schedule while you are on the go. 24me will highlight the next event on your schedule so you will never miss a thing.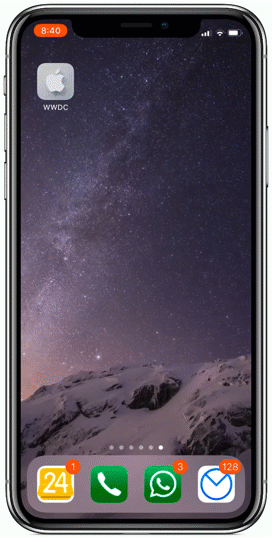 Interactions on Interactive Notifications
With the new iOS 12, you can interact with your notifications, mark them as 'Completed' or snooze them. That makes 24me's notifications more dynamic and helpful by letting you take control over your schedule easily and hassle free!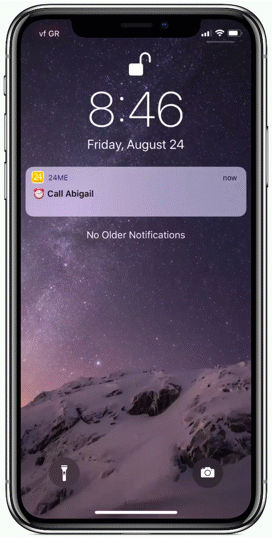 Get The Latest Update On The App Store:
The new iOS 12 features are already supported in the latest update of 24me. To use these features, upgrade to the latest Apple iOS 12, and update 24me from the App Store.
❤️
The 24me team.