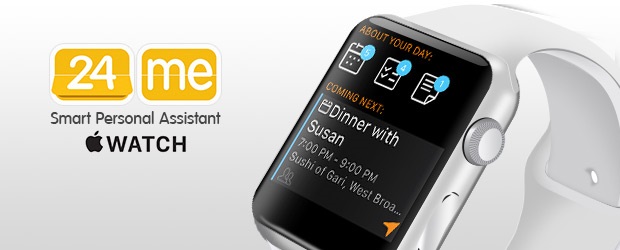 Hi,
24me is one of the first apps available on Apple Watch, providing a full Personal Assistant experience on your wrist.
Designed by a team of user experience experts, we carefully crafted how to bring your most important information to the watch while you are on the go.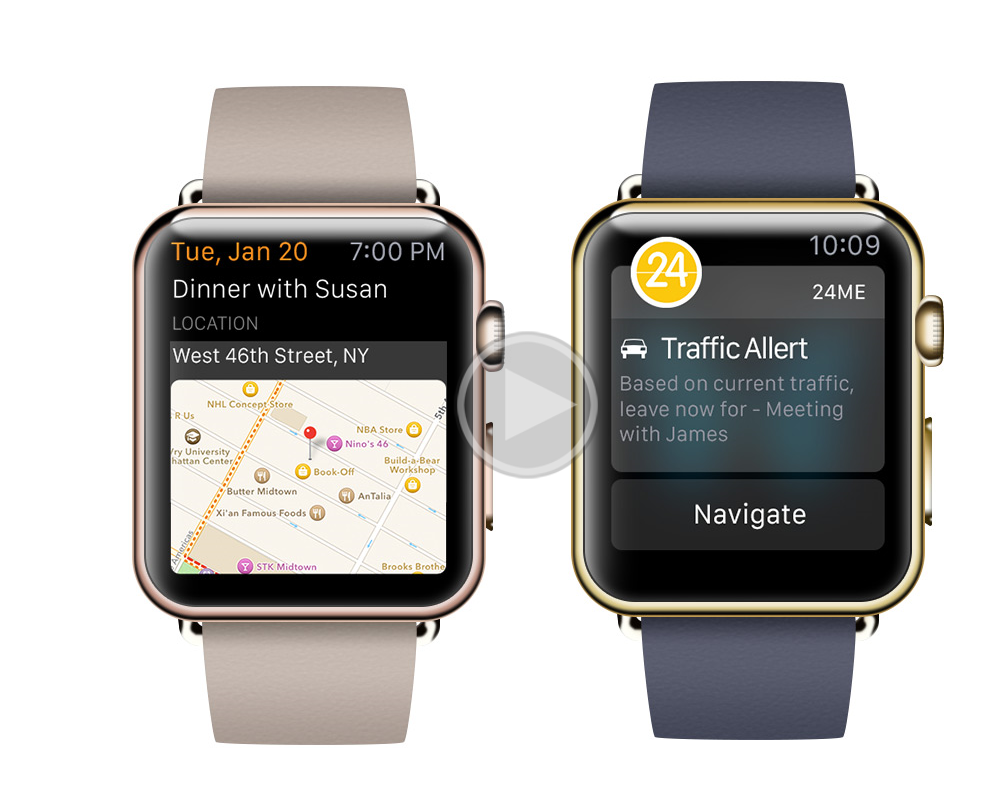 24me on Apple Watch brings all the power and elegance of 24me to your wrist. It 
is connected to your calendar, tasks, notes, your personal accounts and iPhone Reminders, and creates a timeline of your personal schedule for the day, with personalized notifications about the things you care most. Like a real personal assistant, 24me helps you be more productive and efficient so you get more out of every moment.
24me for Apple Watch is ready for Apple's Watch launch today – April 24th. 
You are more than welcome to download it now.
Thank You, 
The 24me Team.